___________________________________________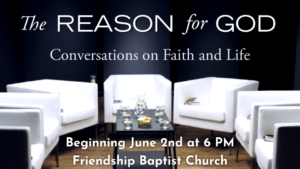 ___________________________________________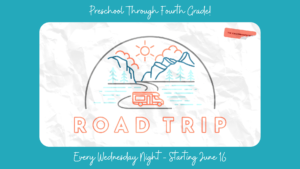 A 4-week Bible study for kids (preschool thru 4th Grade) on the Ten Commandments! Contact Trevor Fulgham for details (
trevor@friendshipsturgis.com
)
___________________________________________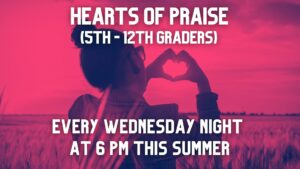 Music, Puppets, & Jesus! For 5th-12th Graders this summer.
___________________________________________
4. Fourth of July Celebration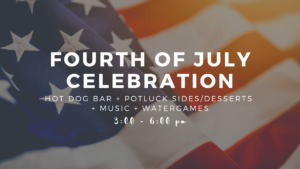 Join us for an afternoon of fun as we celebrate the independence God provides.
___________________________________________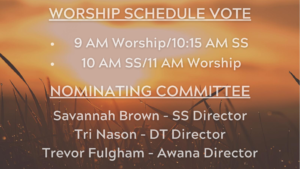 Business Meeting will be held at the end of the 5 PM Worship service.
Bless His Holy Name
Bless the Lord, O my soul,
and all that is within me,
bless His holy name.
He has done great things,
He has done great things,
He has done great things:
Bless His holy name.
How Deep the Father's Love For Us
How deep the Father's love for us,
how vast beyond all measure;
That He should give His only Son
to make a wretch His treasure.
How great the pain of searing loss;
The Father turns His face away
As wounds which mar the Chosen One
bring many sons to glory.
Behold the Man upon a cross,
my sin upon His shoulders;
Ashamed, I hear my mocking voice
call out among the scoffers.
It was my sin that held Him there
until it was accomplished.
His dying breath has brought me life;
I know that it is finished.
I will not boast in anything:
no gifts, no power, no wisdom;
But I will boast in Jesus Christ;
His death and resurrection.
Why should I gain from His reward?
I cannot give an answer.
But this I know with all my heart:
His wounds have paid my ransom.
On Jordan's Stormy Banks
On Jordan's stormy banks I stand
And cast a wishful eye
To Canaan's fair and happy land,
Where my possessions lie.

Chorus:
I am bound for the promised land,
I am bound for the promised land;
O who will come and go with me?
I am bound for the promised land.

All o'er those wide-extended plains
Shines one eternal day;
There God the Son forever reigns
And scatters night away. [Chorus]

No chilling winds nor pois'nous breath
Can reach that healthful shore;
Sickness and sorrow, pain and death
Are felt and feared no more. [Chorus]

When shall I reach that happy place
And be forever blest?
When shall I see my Father's face
And in His bosom rest? [Chorus]