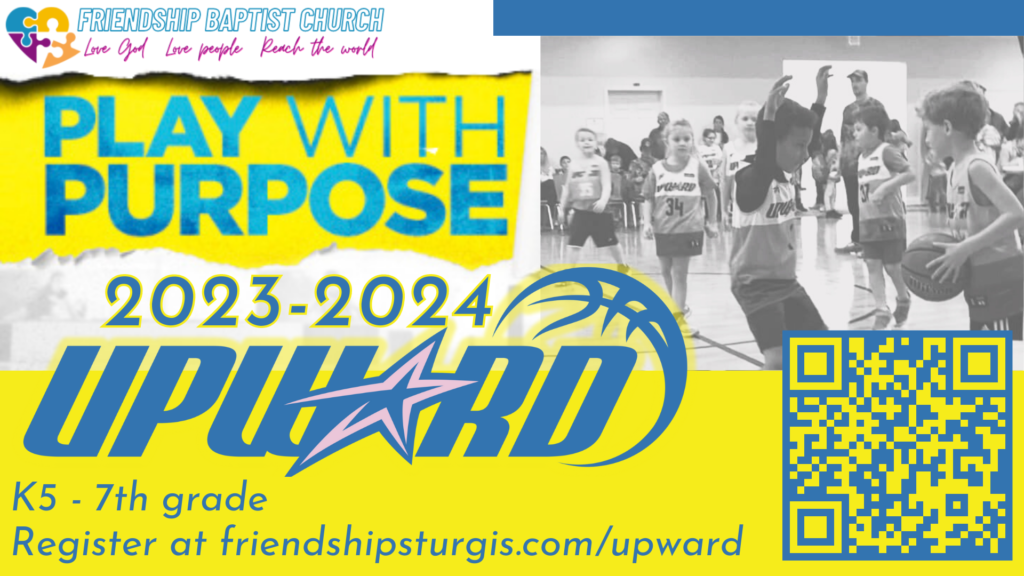 Thanks for your interest in the Upward basketball league at Friendship Baptist.
We look forward to teaching and training your child to play the game of basketball. More than that, we look forward to forming relationships with your children and teaching them about our Lord and Savior Jesus Christ!
Click
HERE
to register your child for Upward.
If you would like to volunteer to coach an Upward team, please sign up HERE:
Registration starts 8/14
Early Registration ends 8/31
Registration ends 9/25
If you have any questions, please call our Student Minister and League Director, Trevor Fulgham, at 662-364-1403